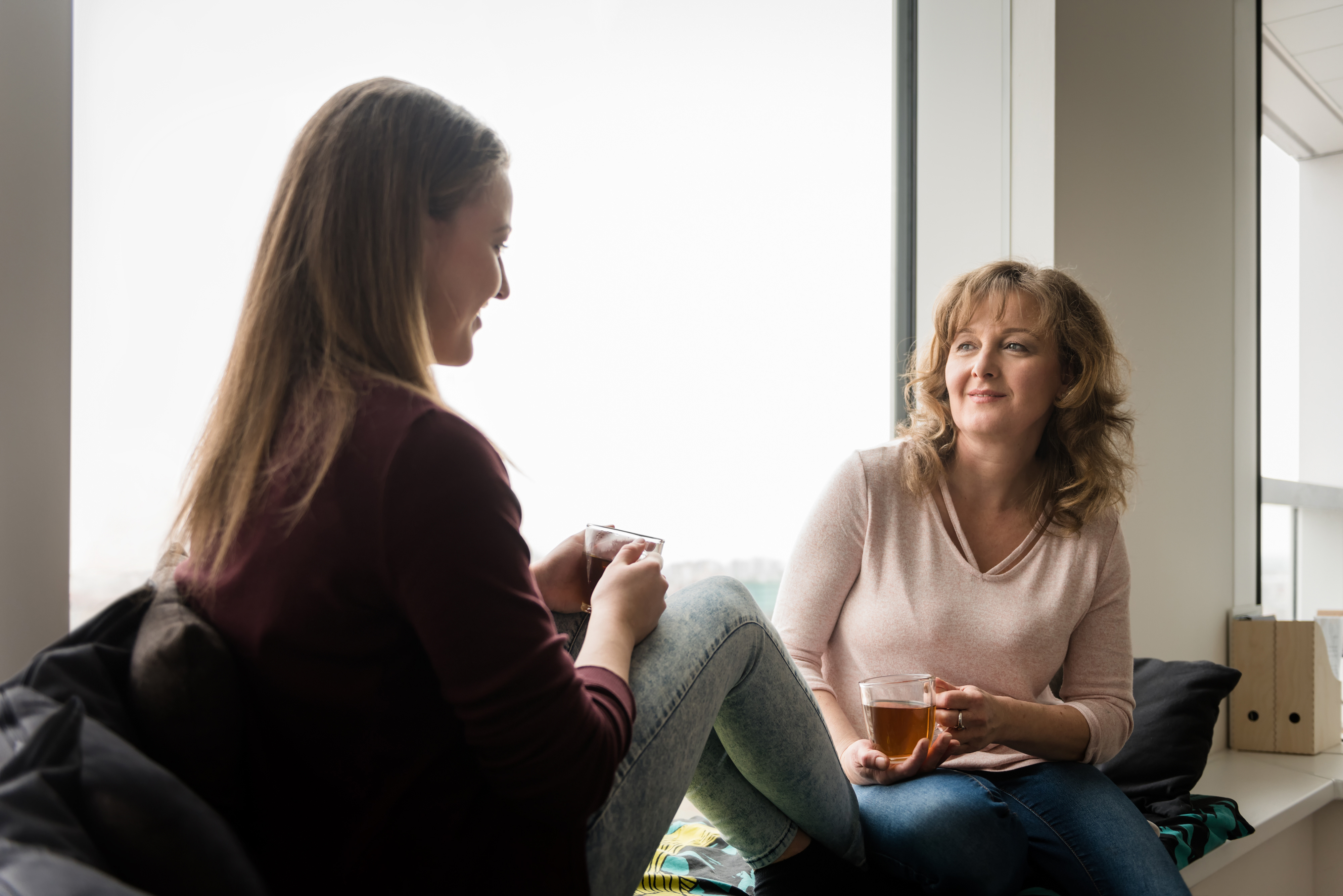 Clients of Oxford Retirement Advisors Integrous Investing have asked for helpful tips they can share with their adult children on managing finances, estate planning, and particularly, what they need to know as beneficiaries. I know these conversations can be difficult to initiate, both for parents and children. Here are 8 Tips for Talking Finances with Your Adult Children. 
Let's set an appointment to start you and your family on the road to better financial health.
When Should I Start? Clients often ask when their adult children should engage in financial discussions and estate planning. Of course, you have probably tended to the financial education of your younger children, from allowances through college funding, but once your children become adults, it's never too early to start discussing how your estate planning is set up. Communicating clearly now can help avoid problems in the future and help make sure your wishes are carried out.
What Do I Need? You can start by reviewing the basic documents of your estate plan with your family. These will cover the most important aspects of your life, both financial and personal, and therefore make an excellent starting place for conversations with your adult children, as well as those named in the documents as your trustees, executives, or guardians. As a reminder, these documents should be updated any time you have a change in your life circumstances, such as family marriages, births, divorce, or the accumulation of additional property or other assets.
Last Will and Testament: This is the most basic estate planning document, which contains your wishes on how your property will be handled when you die. You can leave money outright to individuals or create a trust for the benefit of your spouse and children. It also allows you to name a trustee, who will oversee the management and distribution of your assets and appoint a guardian to care for your minor children. People who die without a will ("intestate") are at the mercy of whatever the law dictates, which may distribute their assets or decide guardians for their children. Usually, the signed original is kept with your attorney, but you should retain copies at home or in your safe deposit box. If you do not have a will, I encourage you to contact me for a referral to an estate planning attorney.
Power of Attorney: This allows you to appoint a trusted family member or friend as an official agent who can manage your finances in the event of your incapacity or death. Injury and illness can strike anyone at any age, and a power of attorney means someone will be able to handle all your necessary financial business when you are unable to yourself. Be sure your adult children know who holds this power of attorney. This is particularly important in the digital age, as there may be no traditional paper trail to follow in the event of an emergency. Because this regular power of attorney covers only your financial life, I also recommend you have a power of attorney for healthcare, discussed below.
Living Will: This document, also called an advance directive, lets you document your wishes on how your physicians and medical caregivers are to care for you in the event you are unable to communicate with them due to illness. (Note: this is not a substitute for your last will and testament.) It can also indicate how much care you wish to receive should you have a terminal illness. In addition to being certain this document is readily available; you should discuss your wishes with your family in advance. Having this document close at hand can take the awkwardness out of conversations with family members who may not wish to think about the day you will no longer be there for them.
Power of Attorney for Healthcare: This document goes beyond the living will by letting you designate a trusted family member or friend to make medical decisions for you in the event you are incapacitated, even temporarily. Along with your legal power of attorney for your financial affairs, this is an essential estate planning document. Be sure the person you designate has a copy, as well as other family members, so they know who to contact in case it is needed. And again, this is a useful starting place to discuss your healthcare wishes with your family.
HIPAA Authorization Form: As you probably know, the Health Insurance Portability and Accountability Act (HIPAA) is a federal law that dictates who can look at your medical records or receive your health information. Use this authorization to name your family members you wish to have access to your medical information. HIPAA rules about disclosing a patient's condition are complex, and medical professionals often prefer to err on the side of caution when speaking with family members. Your medical care team members can help you be sure you have the form you need.
Investments and Financial Accounts: By giving your adult children an overview, you can avoid unpleasant surprises—for you or for them—if they need to make decisions, health or otherwise, that may affect your finances. No matter how much or little of your situation you wish to discuss with them, you can also inspire them to begin saving and investing to help ensure their own quality of life for years to come.
To help with these important considerations, reach out to Clint Gharib of Oxford Retirement Advisors Integrous Investing. Clint can help you develop a plan for communicating with your grown children and other family members, as well as review your investments and finances.
Call 404-479-8111 to discuss a complimentary consultation
This article is designed to provide accurate and authoritative information on the subjects covered. It is not, however, intended to provide specific legal, tax, or other professional advice. For specific professional assistance, the services of an appropriate professional should be sought.