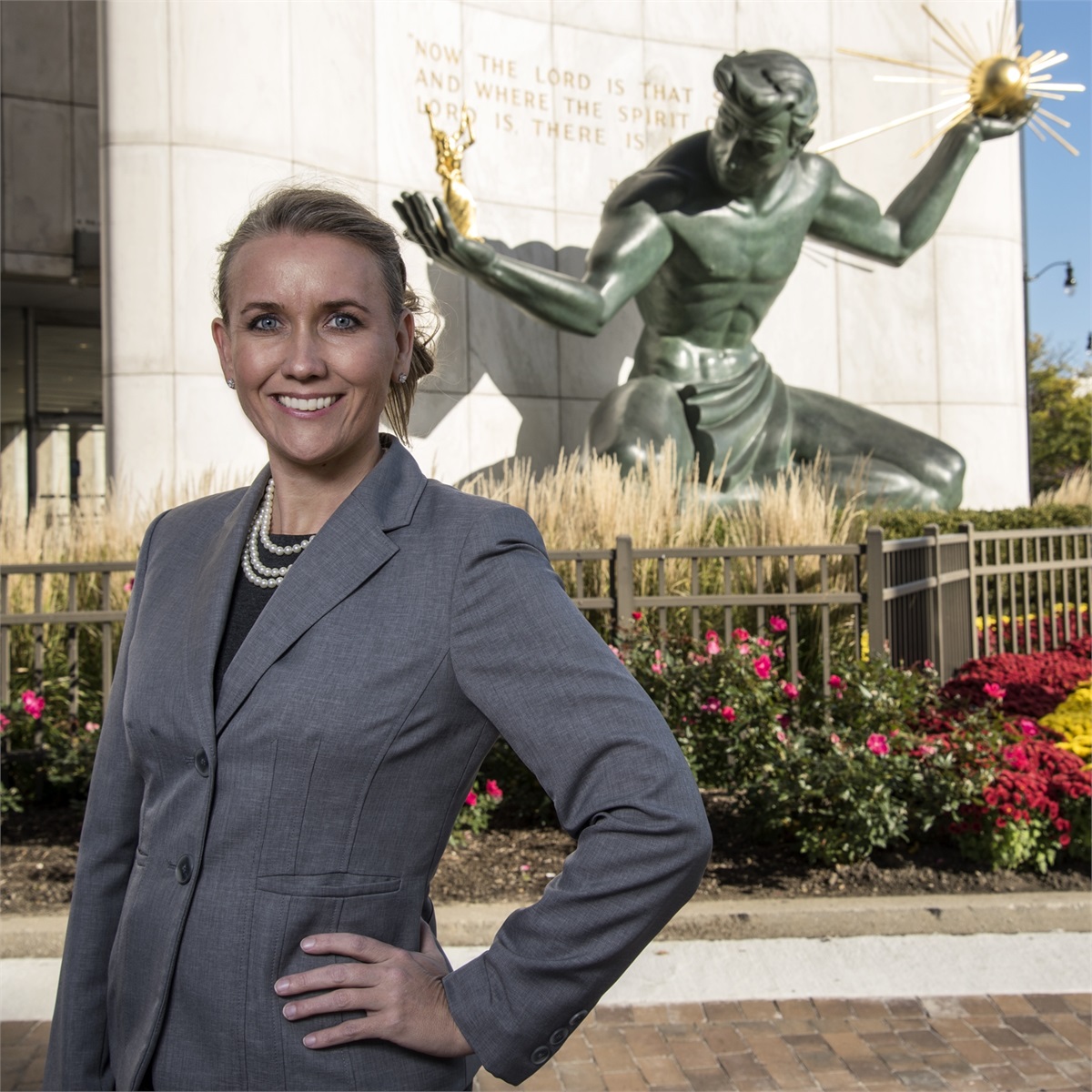 When I was a little girl I wanted to have a job where I carried a briefcase. I remember my mom saying "then you better go to college and get a good job".  Never did she tell me that I had to 'find a husband' to provide this.  No, she supported my dream of making it in business, eventually being a woman in a man's industry – finance. But even with the support of feminist mothers, why are we seeing women still at opposite ends of the gender retirement gap? Can we successfully navigate inside this and close the gap? As a Certified Financial Planner, I'm hopeful. 
I advise clients  on their salaries, bonuses, savings, investing and retirement contributions. While men and women tend to take different paths in their financial lives, everyone wants to get to the same place: financial freedom in retirement. This may look like sunny days in Florida on the golf course or busy days in Michigan taking care of grandchildren. Many retirees stop working entirely, while others pull back to part-time.
This is where I find gender equality. Men and women having the same retirement dreams.
Where I see the great divide however, is how they get there. The gender pay gap pales in comparison to the evolving challenge for women: the gender retirement gap.
When investing, men tend to be risk takers. They play the stock market, make quick decisions an worry less about the future. Women on the other hand, tend to be more cautious. They build up their savings accounts, often with a lack of investment education and ask for a second opinion..three or four times!
This difference between men and women, the ability and level of risk they are willing to take, is a driving force behind the gender retirement gap.
Lets talk this thru: when two colleagues make equal pay, and they save equal amounts in a retirement plan…yet the man takes more risk and earns on average 8% and the woman takes less risk earning on average 5%…leading to a significant difference in retirement account balances over time.  So the gender retirement gap emerges even when the pay gap was closed. In an equation where the man earns more income, his 10% of income savings is higher than her 10% of income savings, now coupled with her lower rate of return by taking less risk. That retirement gap just widened even further.
It's an uphill battle to eliminate the gender pay gap. But I can narrow the gender retirement gap by showing men and women, willing to take on similar risk, how to garner equal returns in their accounts. Sounds similar to the old defined benefit pensions works…"one investment strategy for all workers".
The art of investing is not one for just men to benefit from. It's for all women willing to jump in and embrace strategic investing. Working with a trusted advisor who knows your objectives and goals is key to a long-term financial foundation.
I AM Kimberly Crichton Enders CFP® Certified Financial Planner
Financial Planning services offered by Enders Wealth Management.  8344 Hall Road, Suite 211, Utica MI 48317.  Securities offered thru Summit Brokerage Services LLC, Member SIPC.  Investment Advisory Services offered thru Summit Financial Group LLC., a Registered Investment Advisor.  Additional Advisory Services offered through Cetera Investment Advisors LLC., a Registered Investment Advisor.
Opinions expressed are that of the author and are not endorsed by the named broker dealer or its affiliates.  All information herein has been prepared solely for informational purposes, and it is not an offer to buy or sell, or a solicitation of an offer to buy or sell, any security or instrument or to participate in any particular trading strategy.  The information in this article is not intended as tax or legal advice, and it may not be relied on for for the purpose of avoiding any federal tax penalties.  You are encouraged to seek tax or legal advice from an independent professional advisor.