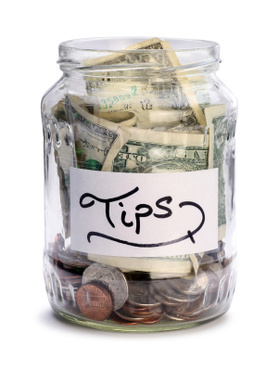 2019 Smart Money Tips by Clint Gharib
After a dramatic end to 2018, the economic outlook for 2019 is for continued volatility. Staying on track with a long-term investing strategy is key to continuing to work towards achieving your long-term goals. Another key is keeping the lines of communication open. Talking about money can be challenging, but it's important. Resolve to make 2019 the year you talk openly and honestly about your money with family. Let's work together on a living plan, looking at your whole financial picture, adjusting it to suit your life now, and for the future. Are you fearful of meeting with a financial planner? Don't think you have enough to get started or are too far behind? Reach out to me and let's discuss if a complimentary financial review is right for you.
Smart Money Moves!
Tip #1 – Pay Down Debt. Even a little bit goes a long way. Consider moving the debt to a better yield card or bank. Would a lower percentage loan to pay it off be the answer? Ask the institution holding the debt to work with you to lower the rate, extend timeline or refinance.
Tip #2 – Make A Plan. Knowing what comes in and what goes out is being a good friend to yourself. Budgeting is not hard or horrible. Once you lean into it, get a hold of where your dollars go, must go, often go without thinking, you'll gain confidence and start acting proactively, rather than passively. Apps are a good place to start. Connect them to your shopping accounts and scan receipts. Make it do the work for you. 
Tip #3 – It's true that savers and spenders are often attracted to each other. This article from The Balance on "How to Budget as a Couple" has advice for when one partner resists combined budgeting. Start with monthly budget dates, let kindness prevail over being "right," and focus on your shared goals. Track your income and spending together and begin the process of co-budgeting.
Tip#4 – Knowledge Is Power. Clients are often surprised by what they can learn and start discussing stocks, the market, trusts, and general investments strategies. There are ample free e-guides, books, and videos but financial plans, handling investments and saving money are not one size fits all. Oxford Retirement Advisors has resources available to all. We guide our client's financial future through all phases of life – be it college, marriage, opening a business, death, taxes, divorce, life insurance, retirement, and estate planning.
Are you getting the Oxford Retirement Advisors Newsletters?

They are

chock full of helpful tips, sage advice, and market know-how.

Find out more here. 
Author Clint Gharib is Founder and Wealth Manager – Accredited Investment Fiduciary of Oxford Retirement Advisors. The main headquarters is located at 1455 Lincoln Parkway, Suite 325, Atlanta, GA 30346. Phone: 404-479-8341.
Oxford Retirement Advisors is an independent firm with securities offered through Summit Brokerage Services, Inc. Member FINRA & SIPC. Advisory services are offered through Cetera Investment Advisers LLC, a Registered Investment Adviser. Additional advisory services are offered separately through Summit Financial Group, Inc., a Registered Investment Adviser. Summit and its affiliates are under separate ownership from any other named entity.
Please Note:  As you link to websites posted here, we make no representation as to the completeness or accuracy of information provided at these websites.  Opinions expressed are that of the author and are not endorsed by the named broker/dealer or its affiliates.  All information herein has been prepared solely for informational purposes, and it is not an offer to buy, sell, or a solicitation of an offer to buy or sell any security or instrument to participate in any particular trading strategy.  The information in this article is not intended as tax or legal advice, and it may not be relied on for the purpose of avoiding any federal tax penalties.  You are encouraged to see tax or legal advice from an independent professional advisor. Certain statements contained within are forward-looking statements including, but not limited to, statements that are predictions of future events, trends, plans or objectives.  Undue reliance should not be placed on such statements because, by their nature, they are subject to known and unknown risks and uncertainties.