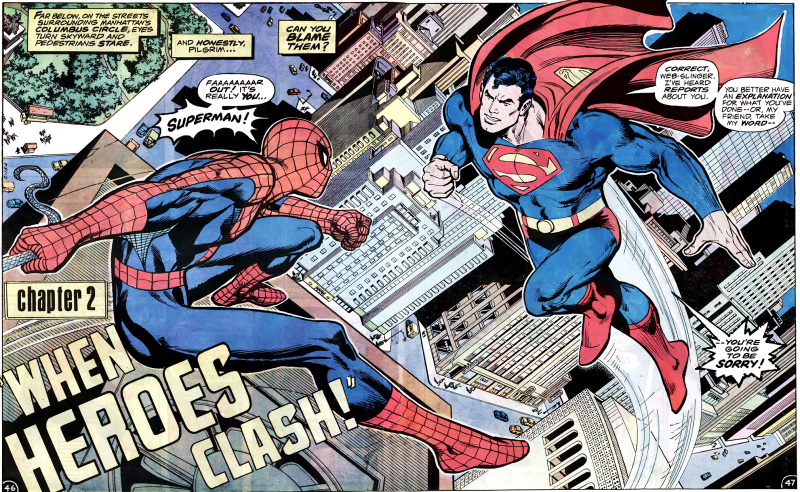 As a comic book collector, moviegoer and all around Super-Heroes fan, I've been watching this Hasbro Mattel merger like a kid awaiting presents on Christmas. Super excited but I don't want to get my expectations up, and a bit worried about how it will all play out. Full disclosure we invest in Hasbro. I've long left Mattel and hold some Disney, but our mojo was always alongside Hasbro. We've seen lots of financial insider takes on this two-character play.
I'll break it down into three acts.
Act One – Hasbro has been doing fine on their own. Does it serve to burden themselves and stakeholders with a toy company that's still struggling to keep current with retail merchandising and blockbuster franchising?  Star Wars and Marvel are two big toy lines for Hasbro whose major merchandise contracts run until the end of *2020. The past several years Hasbro has won big contract after big contract such as Sesame Street, Frozen, and Disney Princesses.
Mattel clearly could be a competitor to renewing these lucrative deals in 2020. 
Could also be used as leverage by Disney against Hasbro for pricing
Act Two – Mattel missing a long game. Everyone knows of Hasbro's Nerf, Playdoh, Transformers, GI-Joe and My Little Pony pitted against Mattel's Barbie, Hot-Wheels – Matchbox, and Fisher-Price. But for more than a few years Mattel has struck out where Hasbro has succeeded.  For example, the recent resurgence of family game night where Hasbro hit a winner with experience games such as Pie Face. Meanwhile, they're winning in digital too with online apps like Monopoly (one of the most downloaded). Hasbro embraced digital whereas Mattel,…well they still have Barbie, Hot Wheels, and Fisher-Price. While Barbie's decline is not yet considered irreversible, another year or two of a downward spiral and it may be.  It's just not appealing to today's youth.
Act Three – Movies, Movies. Where Hasbro has Marvel (Spiderman, Guardians of the Galaxy, Avengers, Hulk, etc), Mattel has DC (Superman, Batman, Wonder Woman, etc).  Even Wonder Woman couldn't reverse Mattel's fortunes.  The DC movie franchise suffers from content regurgitation by formulaic studio execs inside the likes of Warner Bros. Marvel and Hasbro, on the other hand, joined forces with comic book people to create screenplays with casting that stays true to the brand. Mattel sales were not helped by the Batman vs Superman flop and now the much anticipated Justice League is sputtering too (darn it). Look at Ant-Man for guidance. Here was a small comic character (no pun intended) brought to movie success. DC movies feel dark and a bit depressing where movies like Thor and Transformers are fun and even hopeful.
All said and done it could take years to turn things around. Mattel is currently on the cheap and ready for someone to pounce and Hasbro has had the golden touch for years both in and out of the digital landscape. Hasbro investors against the merger argue why should Hasbro take on Mattel's negative numbers and that its flagship (Barbie) is damaged goods.  Supporters argue it's time to gobble up a competitor ahead of major contract renewals and struggling distributor's (i.e. Toys R Us).
Me, I remain bullish on a merger and say so at Integrous Investing.  Yes Mattel's new leadership could pull off a huge turn around and Barbie may not be beyond recovery with a yet undiscovered strategy, but a marriage puts them both in a much better position to leverage prices with customers and terms with upcoming renewals (I bet the House of Mouse doesn't want this merge).
Marvel vs DC for longtime fans is like Chevy vs Ford, Raiders vs Chiefs or Red vs Blue 
Imagine a combined company that benefits from either side.  Think about Barbie & GI Joe (sorry Ken, GI Joe & Barbie are meant for each other), DC & Marvel, Hot Wheels & Transformers, Fisher-Price & Playskool. It could be mightier than Galactus – for the non-comic fan that means a supremely powerful entity. Here's to rivals coming together to multiply fun for all ages while making investors more money.